A TOOLBOX TO TRANSMIT AND SUPPORT THE EMERGENCE OF NEW CULTURE
For over 20 years, Arty Farty has decisively and enthusiastically embraced up-and-coming cultural scenes, the renewal and increased diversity of forms, sounds and aesthetics, young people, partying, nightlife, counter-cultures, and all that vibrates and breathes all over the world.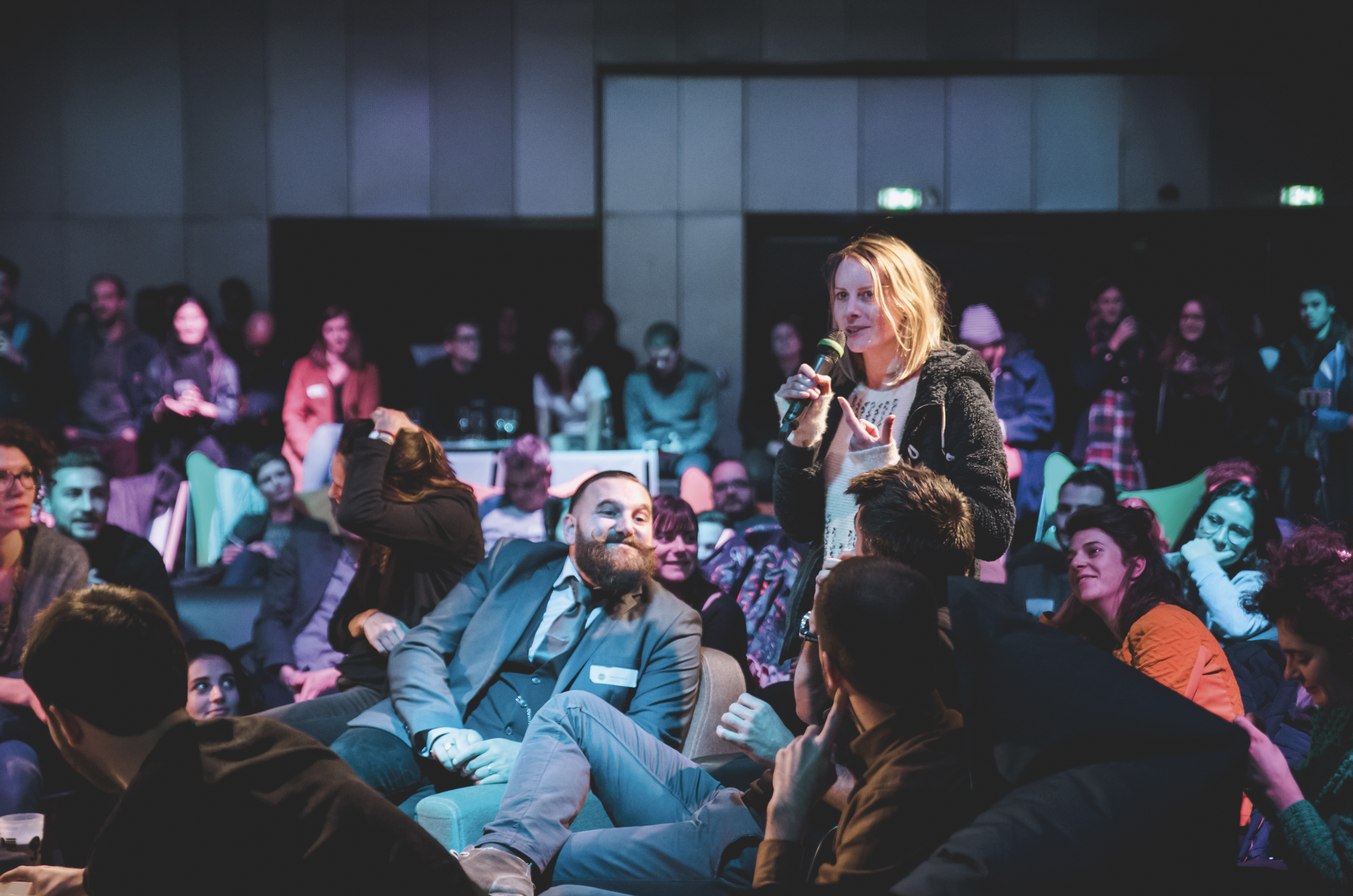 Originally created with the aim of supporting the vital emergence of new art and promoting independent culture, over the years Arty Farty has developed an array of competencies and expertise in the establishment and running of cultural venues, as well as in event production, project support, cultural engineering, training and the management of European projects. In doing so, the association has prototyped an innovative entrepreneurial model and has formed an ecosystem of structures, venues and cultural tools that contribute to the fulfilment of its mission. Armed with this experience, Arty Farty now wishes to pass on its knowledge and place its competencies at the service of a new generation of actors from the fields of culture, music, the media, new ideas and entrepreneurship. Through its events (including Nuits Sonores and European Lab), its cooperation projects, its European networks and its venues (Hôtel71, Le Sucre, H7, Reset and Heat), it is aiming to create the necessary spaces and share the tools required to support younger generations and to ensure the sustainability of new cultural projects in Europe. Arty Farty wishes to provide this generation with the resources they need to carry out their mission and to help everyone respond to the major challenges of our time.