PUSHING FOR A NEW CULTURAL AND SOCIAL CONTRACT!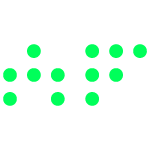 AN INDEPENDENT AND EUROPEAN NOT-FOR-PROFIT CULTURAL ASSOCIATION UNDER THE FRENCH LAW OF 1901, SERVING: YOUNG PEOPLE DEMOCRATIC RENEWAL THE PUBLIC INTEREST
F
ounded in Lyon in 1999, Arty Farty is an independent and European not-for-profit cultural association under the French law of 1901, serving young people, emerging culture, democratic renewal, inclusion, diversity and the general interest.
A socially committed structure, Arty Farty offers a space to exchange ideas, arguments and artistic initiatives of a local and European nature. It campaigns for the renewal of public strategies in the fields of culture, entrepreneurship and democratic practices. Arty Farty believes that greater consideration should be given to culture and young people in the redefining of the European project and the healing of social, territorial and generational divides.