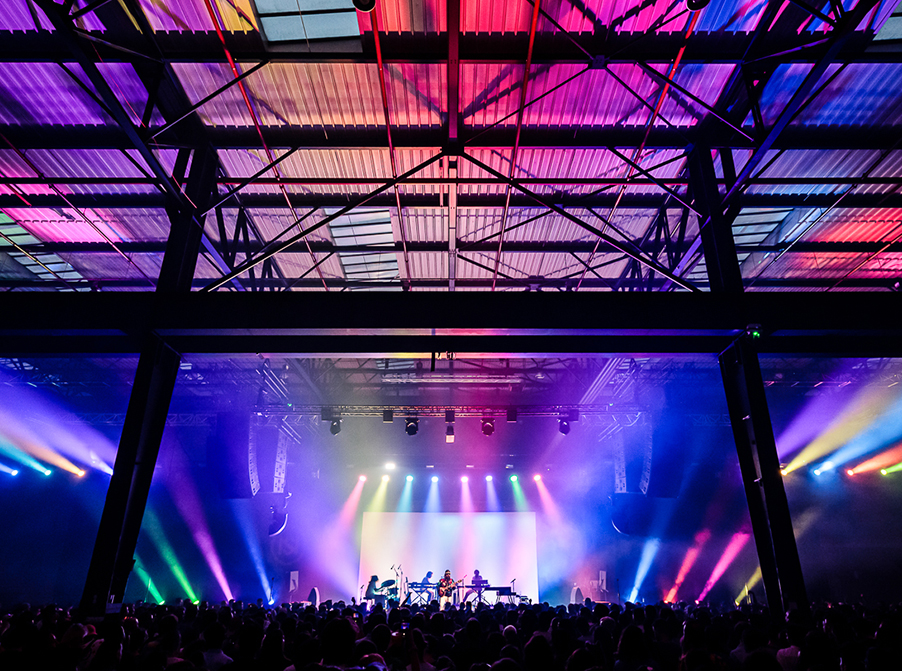 AN
ANNUAL ELECTRONIC MUSIC FESTIVAL
Nuits Sonores provides a space to share ideas, artistic projects and cultural initiatives. For 20 years, it has been building a panorama of contemporary independent and electronic culture.

With its entirely independent and constantly evolving programme of cutting edge music, the festival fosters the values of openness and diversity, proclaims the universal quality of music and cultivates artistic experiences that cross boundaries and break down barriers, thereby increasing its forays into different creative terrains.

For five days and five nights every year, the festival takes over sites throughout the city: from industrial heritage landmarks to everyday spaces and iconic addresses.

Nuits Sonores temporarily transforms Lyon into a unique space of freedom, urban conviviality and sharing.

The twentieth edition of Nuits Sonores will be held from 17 to 21 May 2023.